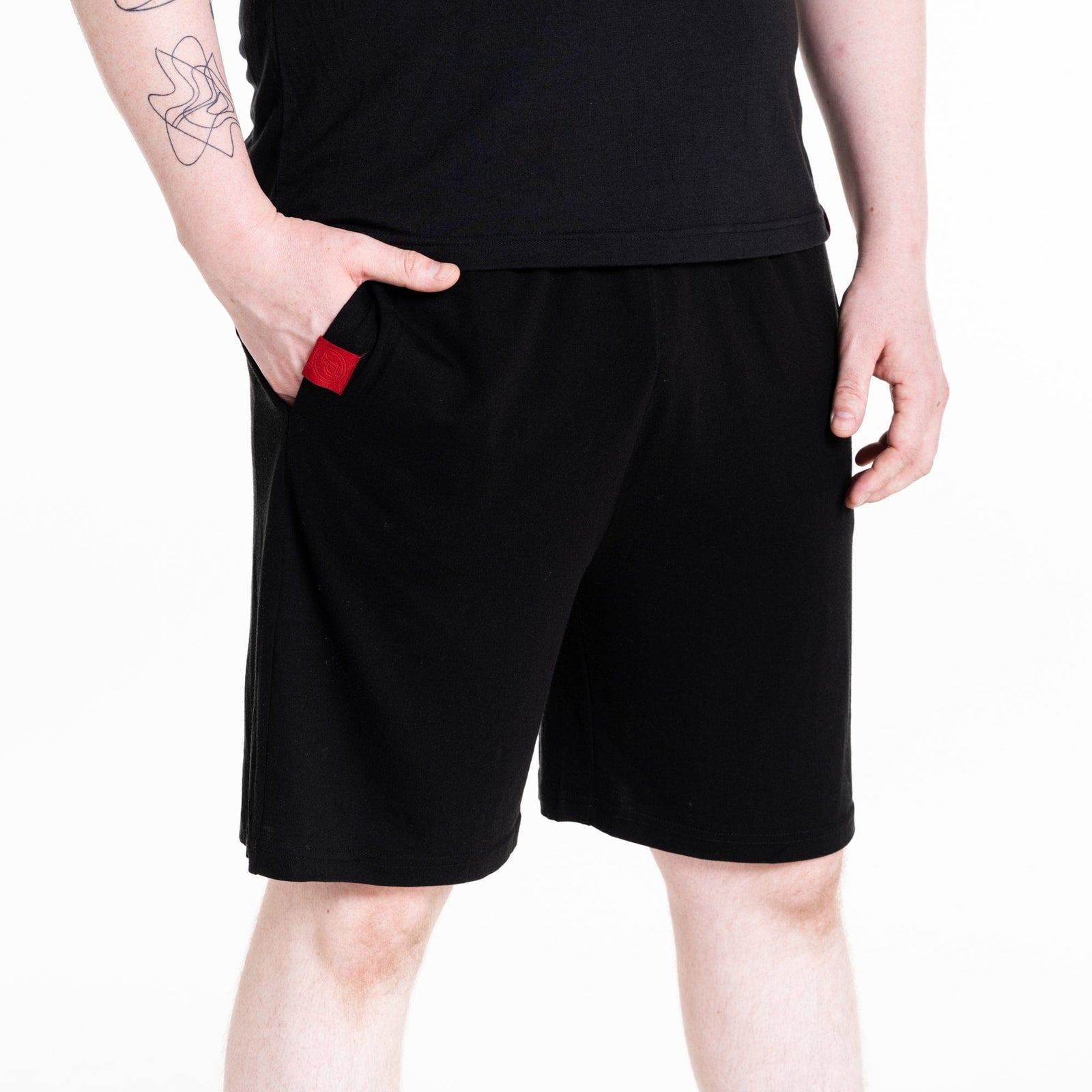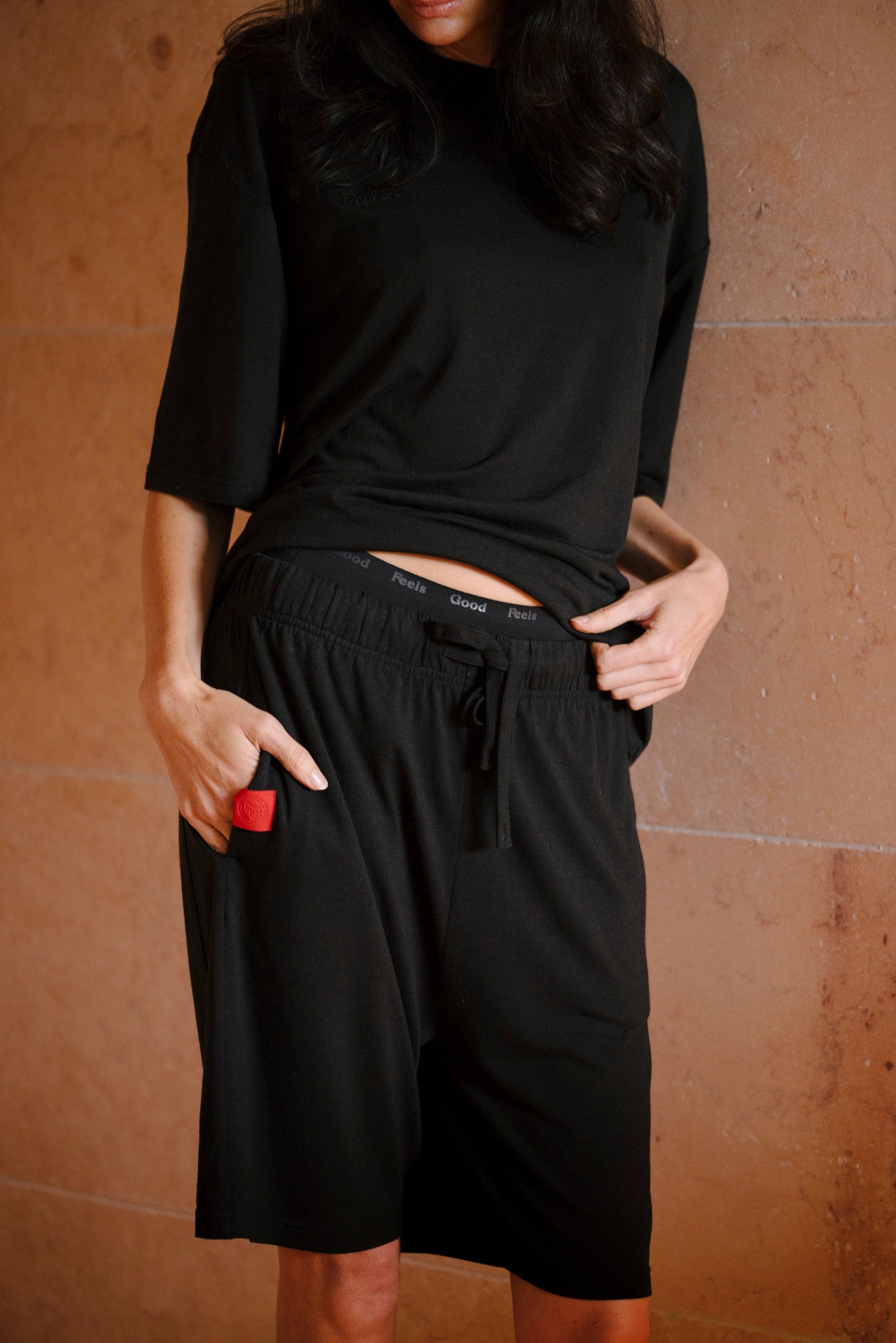 "The fabric feels super soft against my skin."
- Susan T.
Lightweight unisex lounge shorts made from Aussie Merino wool and eucalyptus fibres. Soft, breathable, moisture-wicking, wrinkle-resistant, skin-friendly and temperature-regulating.
100% BreezeBlend™ (30% Merino Wool, 70% Eucalyptus Tree Fibre TENCEL™ Lyocell)
Pay off your Paire in a few weeks by selecting 'Afterpay' at checkout.
We'll foot the bill on shipping for all orders over $100. Free express shipping for all orders over $120.
No questions asked. No shipping costs. We've all ordered things online but sometimes they just don't feel right. At Paire, if you have got the wrong size or just don't feel good, you have full 100 days to return it for a full refund.
No more wrinkles
Wrinkle-proof even if scrunched up on your bedroom floor.
No more scratching
Soft like sliding into a bowl of melted butter.
Never sweaty
Fends off day—and night—sweats.
This is not your ordinary lounge shorts. Made with fancy things like temperature-regulating Aussie Merino Wool. So you can feel things like cool in summer, warm in winter, and comfortable all year long.
Our Supreme BreezeBlend™ is five times more breathable, two times more moisture-wicking, and three times softer than regular cotton. Not that we're counting.

We almost forgot the best part. Every single fibre comes from cruelty-free woolsheds and eucalyptus wood pulp—certified renewable resources. So you can get dressed, then give yourself a pat on the back.
Soft like sliding into a bowl of melted butter. Our Eucalyptus Fibres—aka TENCEL™— tick all the boxes. Durable, sustainable, anti-wrinkle, lightweight, quick-drying, able-to-scrunch-up-and-wear-again-and-again.
Our antibacterial, temperature-regulating Aussie Merino Wool keeps you sweat-free and stink-free. You know. Just in case of days warmer than 22 degrees.
Every household should own 10 pairs!
These shorts are the perfect house shorts, for bed, lounging, playing with the kids, running errands, on and on. They are the quality you want, timeless and comfortable. Will certainly buy more and more.